01/07/2021
Do you wish to visit all the must – see sites?
We are here to organize an unbeatable tour for you!
Here are some of our recommendations. A sample of an educative & entertaining tour where you will learn more about the Greek history, culture and hospitality in the most interesting way:
We would recommend to prefer the 3 hours tour where you will see whichever from the below sites you have in your wish list in your own time.
Our tour begins from The Greek Parliament, where you will see our famous Presidential Guards.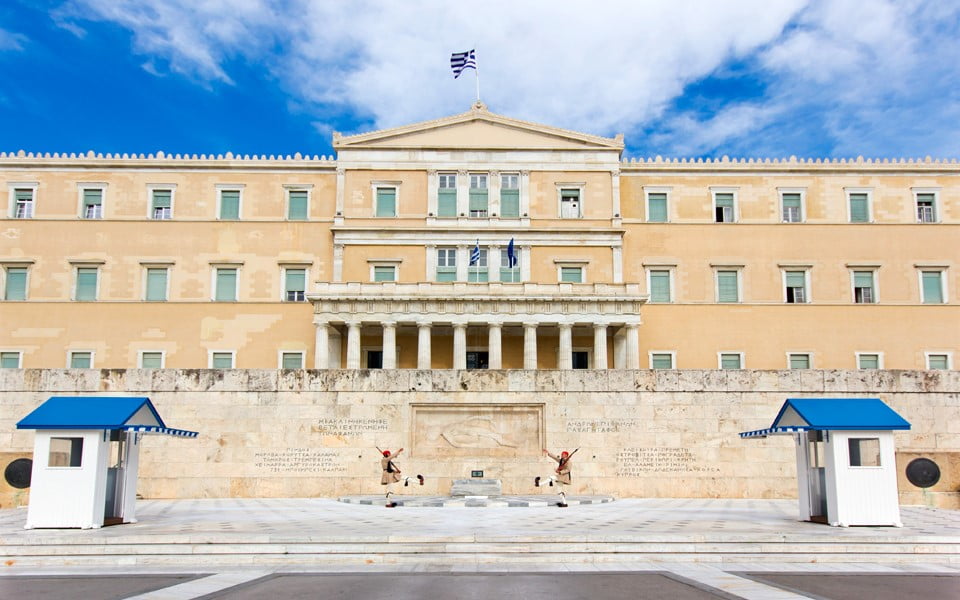 The Greek Parliament
Tip: Most of the people do not know that there is a parade of the Presidential Guard every Sunday Morning at 11 o' clock.
From there, our taxi will take you around the center of Athens where you will see some of the most beautiful and historical buildings in Greece. Most of them, where designed by the German architect Ernst Ziller.
Some of these buildings are: The Academy of Athens, The University of Athens, The National Library of Greece, and our Old Parliament house.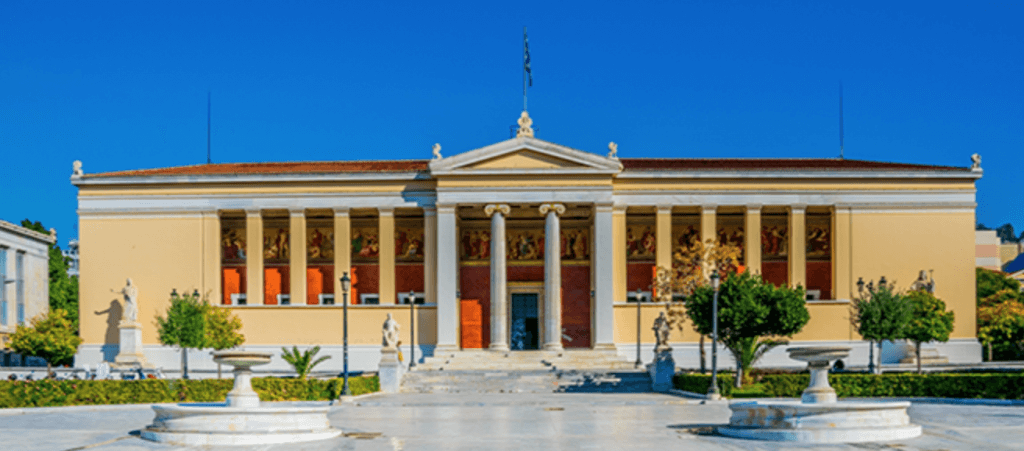 The University of Athens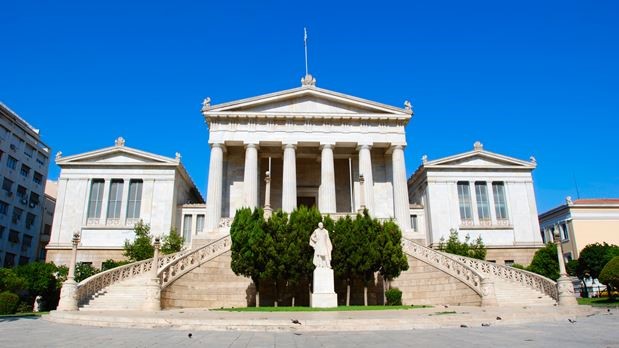 National Library of Greece
From there you may visit some of our museums, which are located in the area, depending on your interests. It is worth it to visit at least one of the following museums: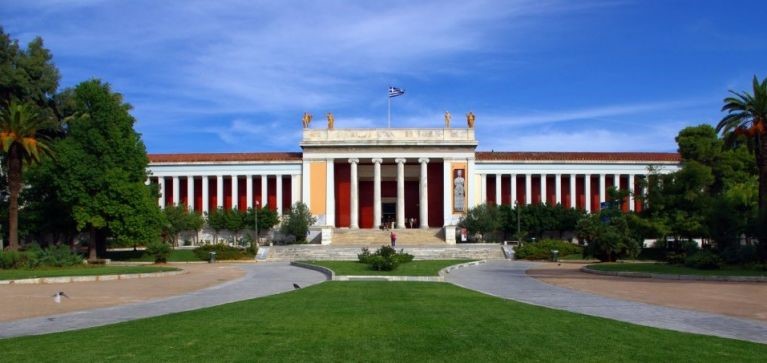 Archeological Museum of Athens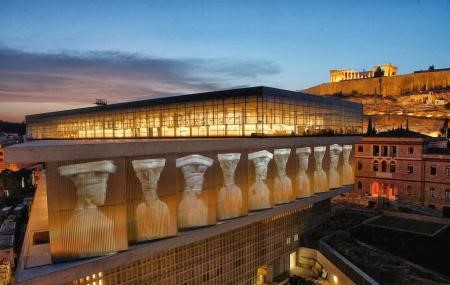 Acropolis Museum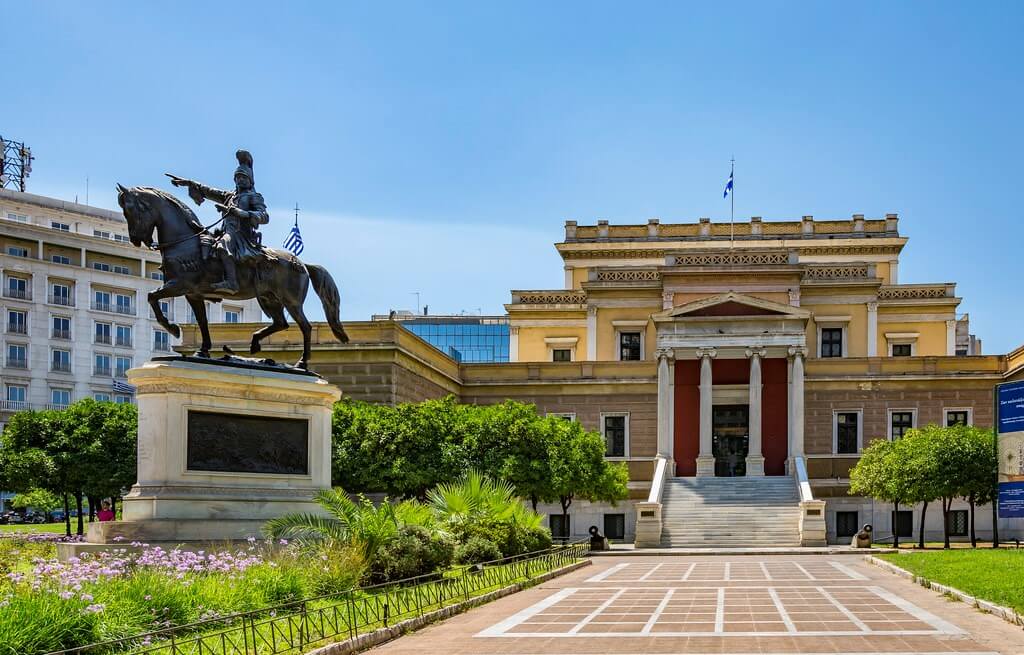 Old Greek Parliament
Tip: Here you will see some paintings honoring some of the most important parts of the Greek history.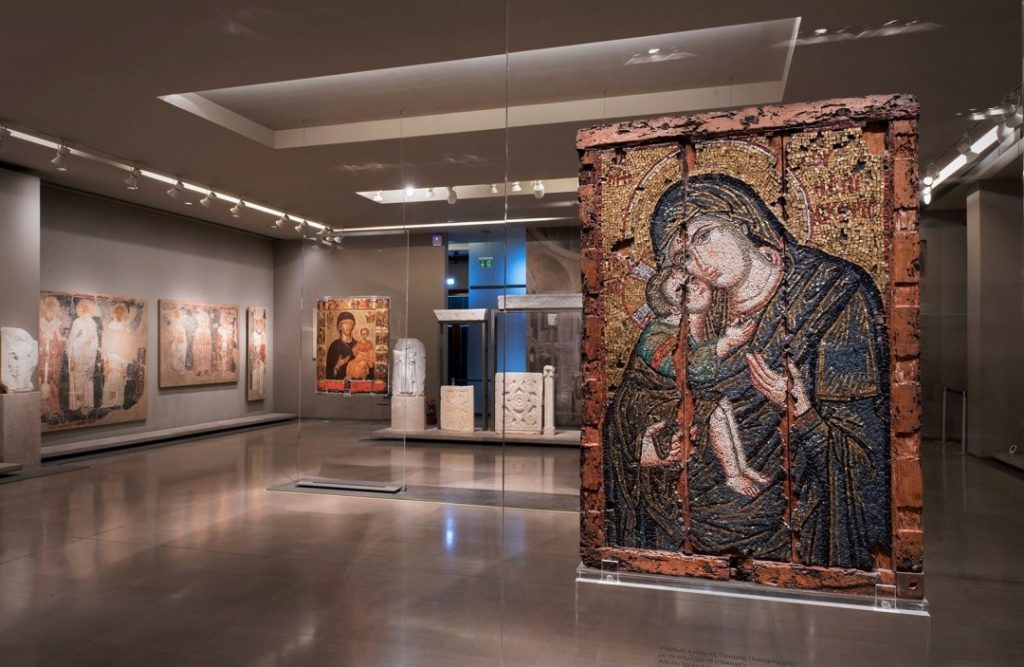 Byzantine and Christian Museum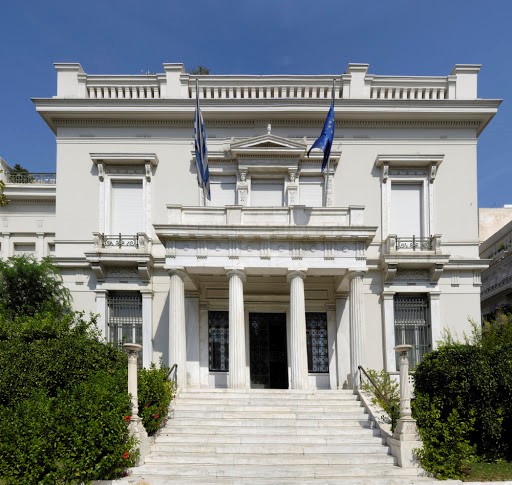 Benaki Museum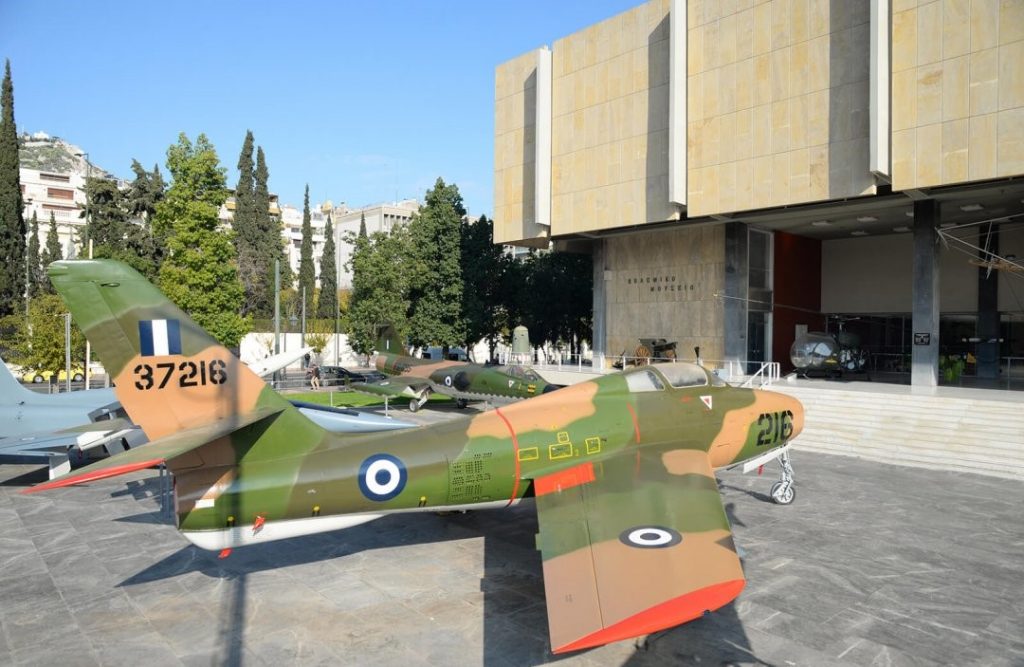 War Museum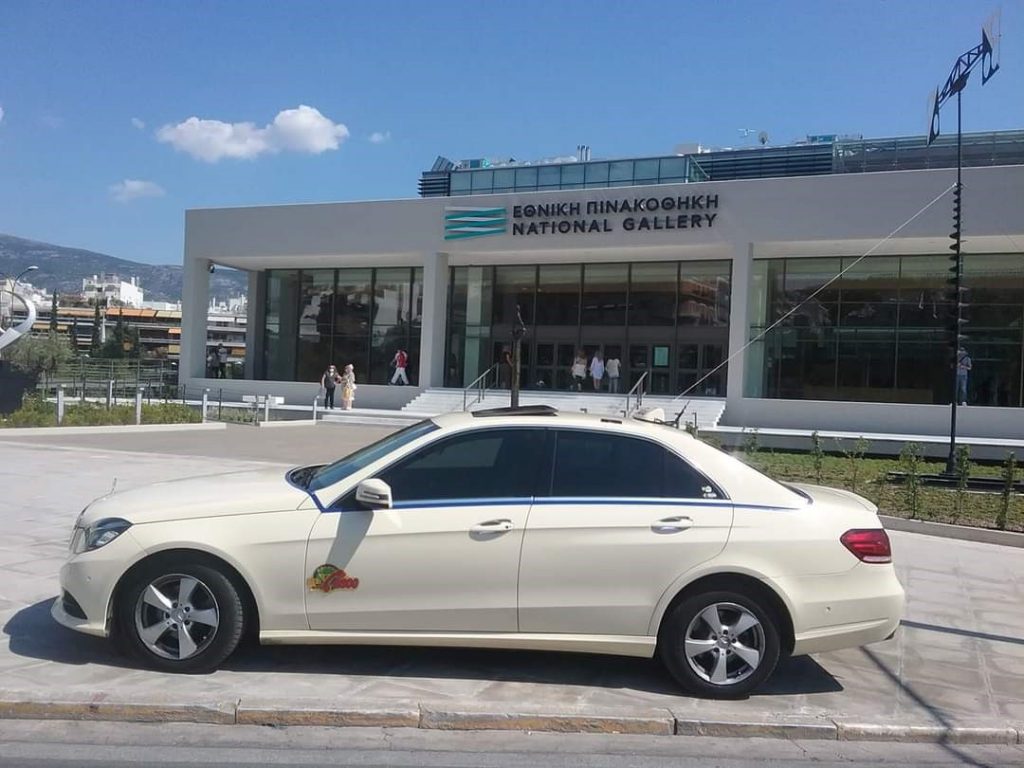 National Gallery
Tip: On your road to the National Gallery, you will pass by the Panathenaic Stadium (known as Kallimarmaro), where the first modern Olympic Games took place in 1896. It is the only stadium in the world built in marble.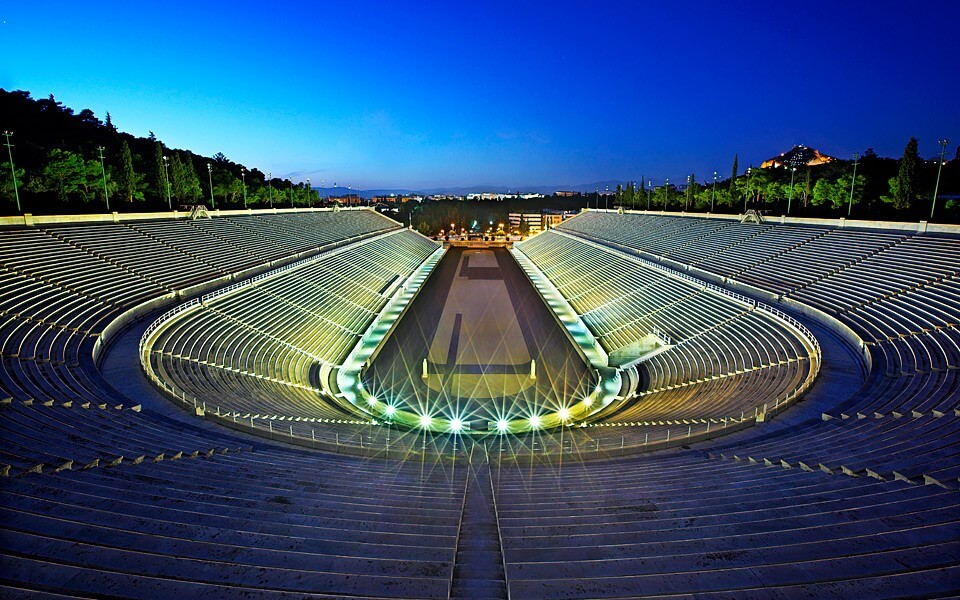 Panathenaic Stadium (Kallimarmaro)
You should definitely visit Acropolis, the no.1 must see site not only by historical aspect but for its view, as well. For its view, we would recommend to visit the Lycabetus Hill, as well. Both sites have a spectacular view of the city.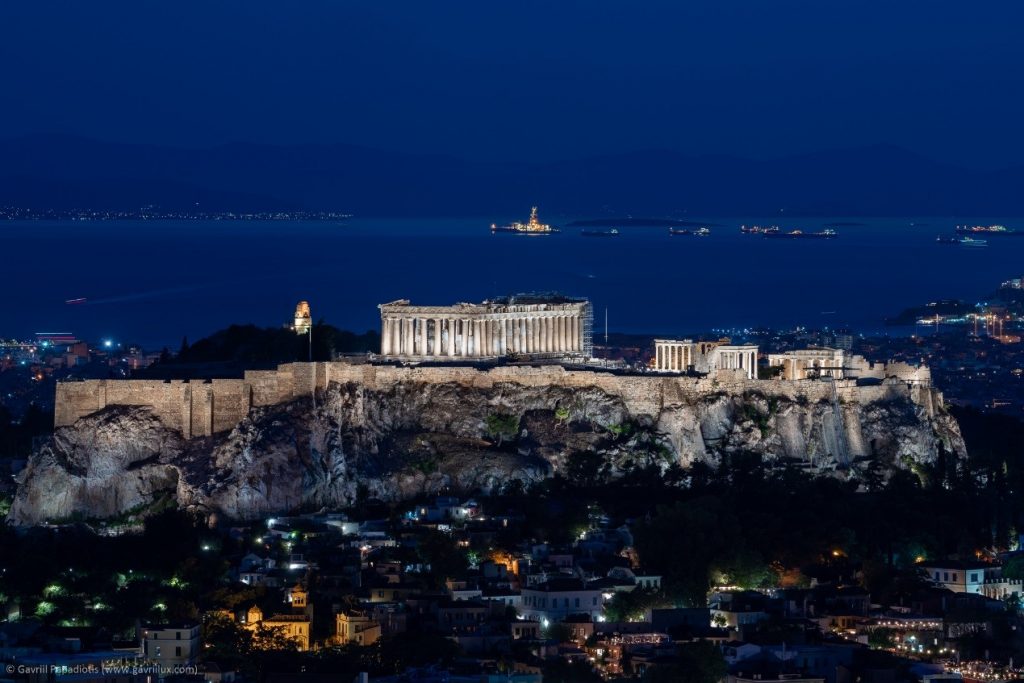 Acropolis
Our tour ends where it started, in the center of Athens, where an afternoon walk in the picturesque old town, Plaka. An experience you will never forget. There, our drivers will recommend you the best restaurants, where you will taste the authentic Greek cuisine in low prices. Most of them are having live music.
Don't miss your chance to experience an authentic Greek night with lots of food, wine and syrtaki under the lights of Acropolis.