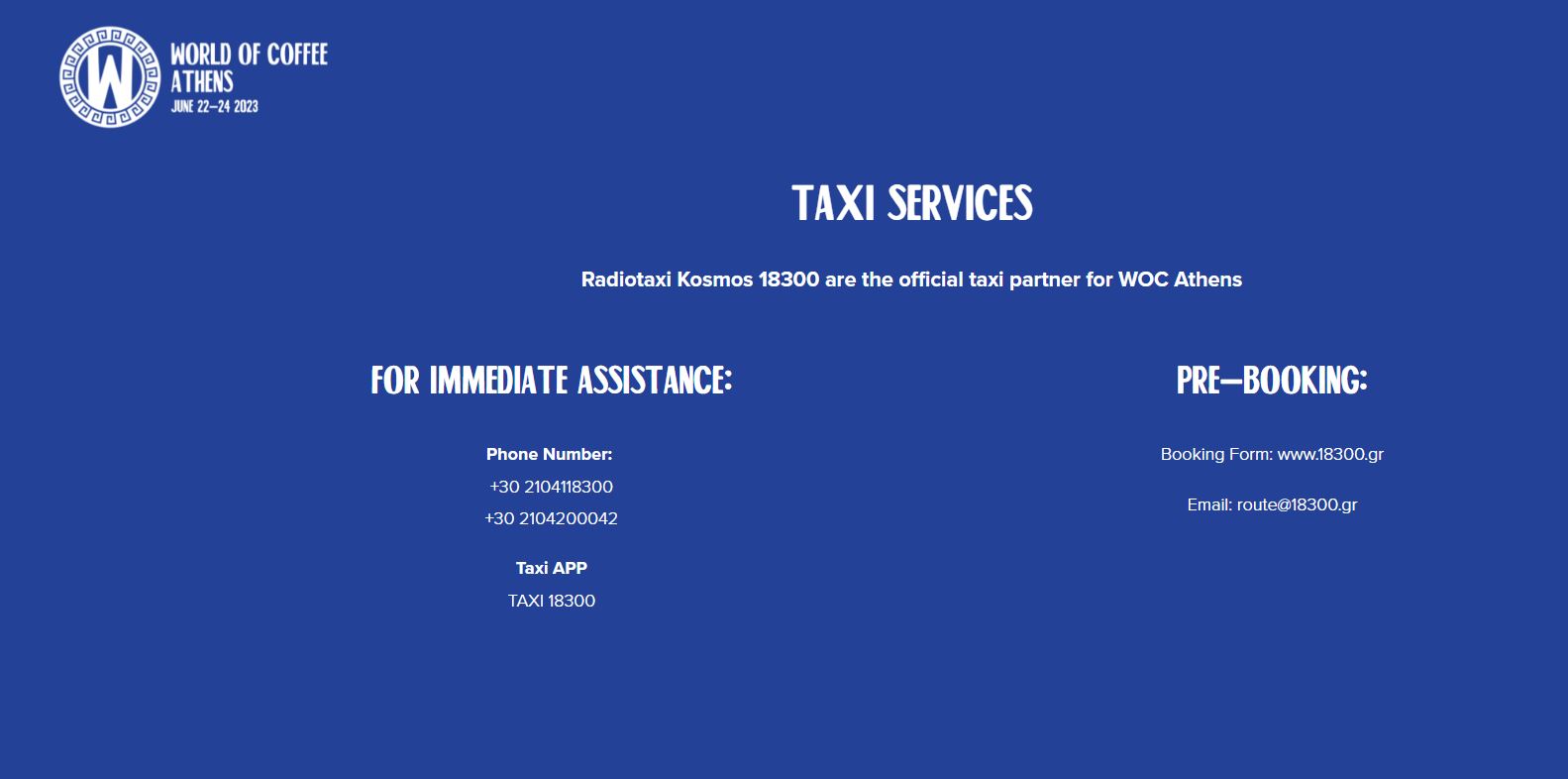 20/06/2023
Radiotaxi Kosmos 18300 is the official taxi partner for the international exhibition "World of Coffee Athens".

Radiotaxi Kosmos 18300 will exclusively handle the transportation of the exhibitors and visitors of the exhibition World of Coffee Athens, which will take place at the Metropolitan Expo from June 22nd to 24th.
Radiotaxi Kosmos 18300 has been the official taxi partner of the biggest exhibitions in Greece (e.g. HORECA, FoodExpo, Xenia, Beauty, DEFEA) for the last three years.
It is an honor for us to be suggested by our Greek partners and become the exclusive taxi partners of companies from abroad who are organizing their exhibitions in Greece.
We would like to thank all partners for their preference to our services.
Related posts