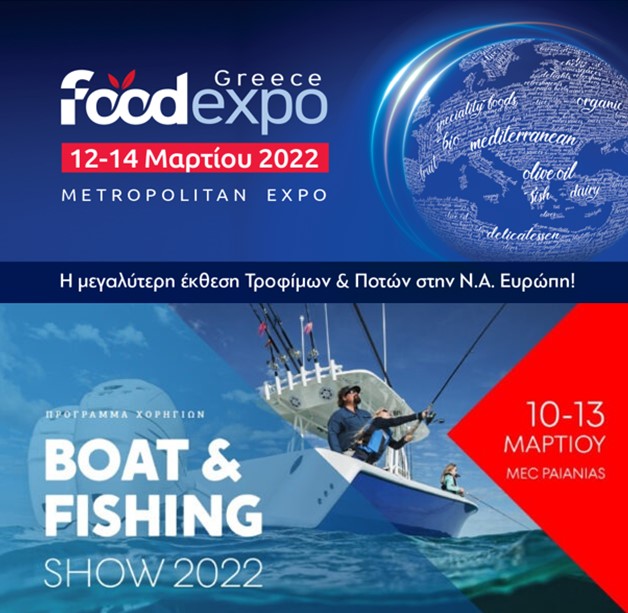 09/03/2022
During the weekend March 12th & 13th the exhibitions of Boat and Fishing Show & Food Expo will take place and our company will exclusively handle the transportation of the exhibitors as well of the visitors of both exhibitons.

Boat and Fishing Show is the biggest exhibition in the fields of boating and fishing. Some seminars about the fishing techniques will take place during the exhibition, which will take place in M.E.C. Paianias, from March 10th to 13th.
Food expo is the largest Food & Beverage trade show in Southeast Europe. It is taking place at the Metropolitan Expo from March 12th to 14th.
We thank the companies FORUM A.E. & Pelagic Media, which are organizing the exhibition, for trusting us to exclusively handle the transportation of their exhibitors and visitors.