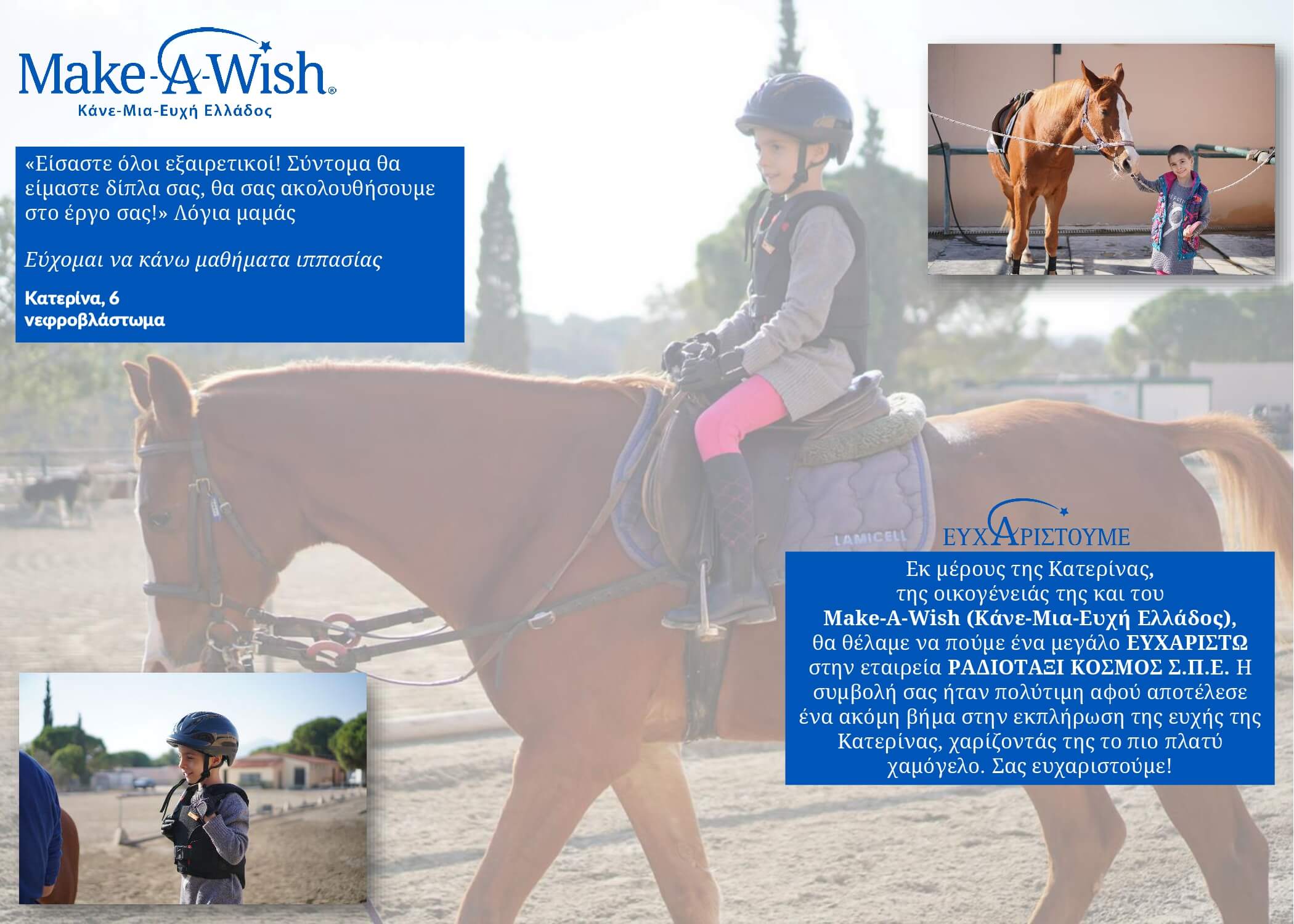 29/04/2023
Every year on April 29th, World Wish Day celebrates the anniversary of the founding of Make a Wish.

Make a Wish has been granting life – changing wishes for children with a critical illness for over 40 years. Wishes have proven physical and emotional benefits that can give children with critical illnesses a higher chance of survival.
This World Wish Day, Radiotaxi Kosmos 18300 commits to keep bringing hope to children living with a critical illness by helping to come true the wishes of these children.
Related posts