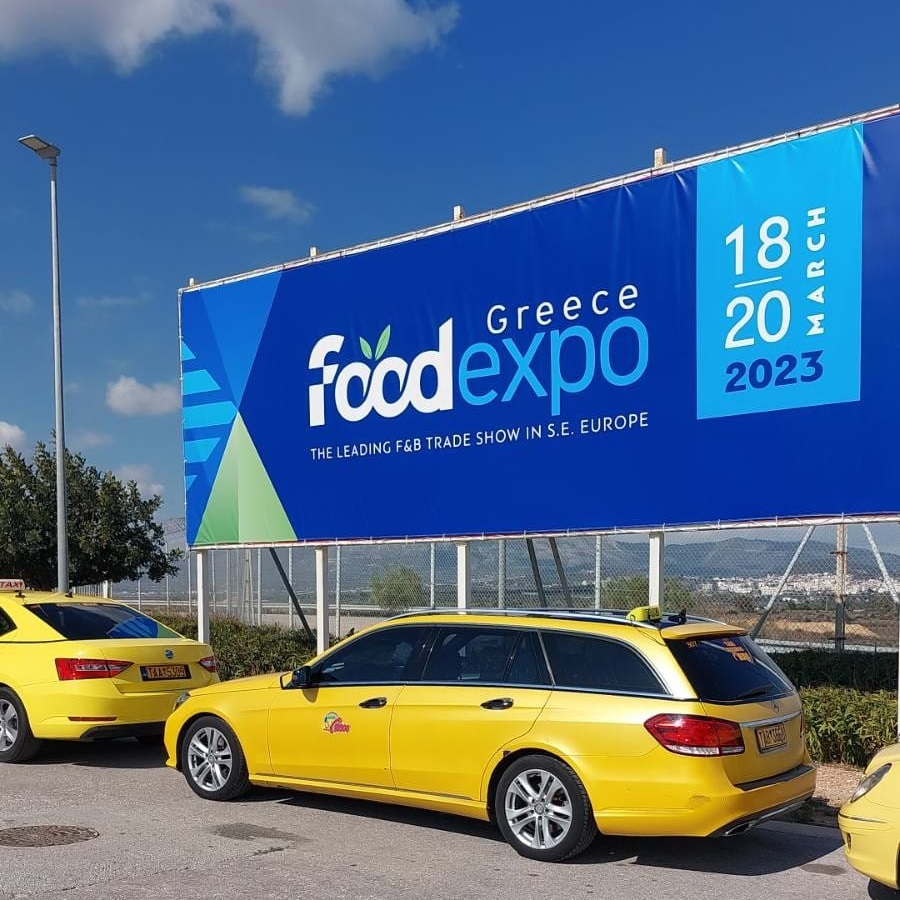 17/03/2023
Radiotaxi Kosmos 18300 is co – operating for one more time with FORUM, in order to exclusively handle the transportation of its exhibitors, guests as well as visitors of its exhibition "Food Expo".
Food Expo is the leading food & beverage trade show in Sountheast Europe and one of the most significant of its kind in the world.
The exhibition is taking place at Metropolitan Expo from March 18th to 20th.