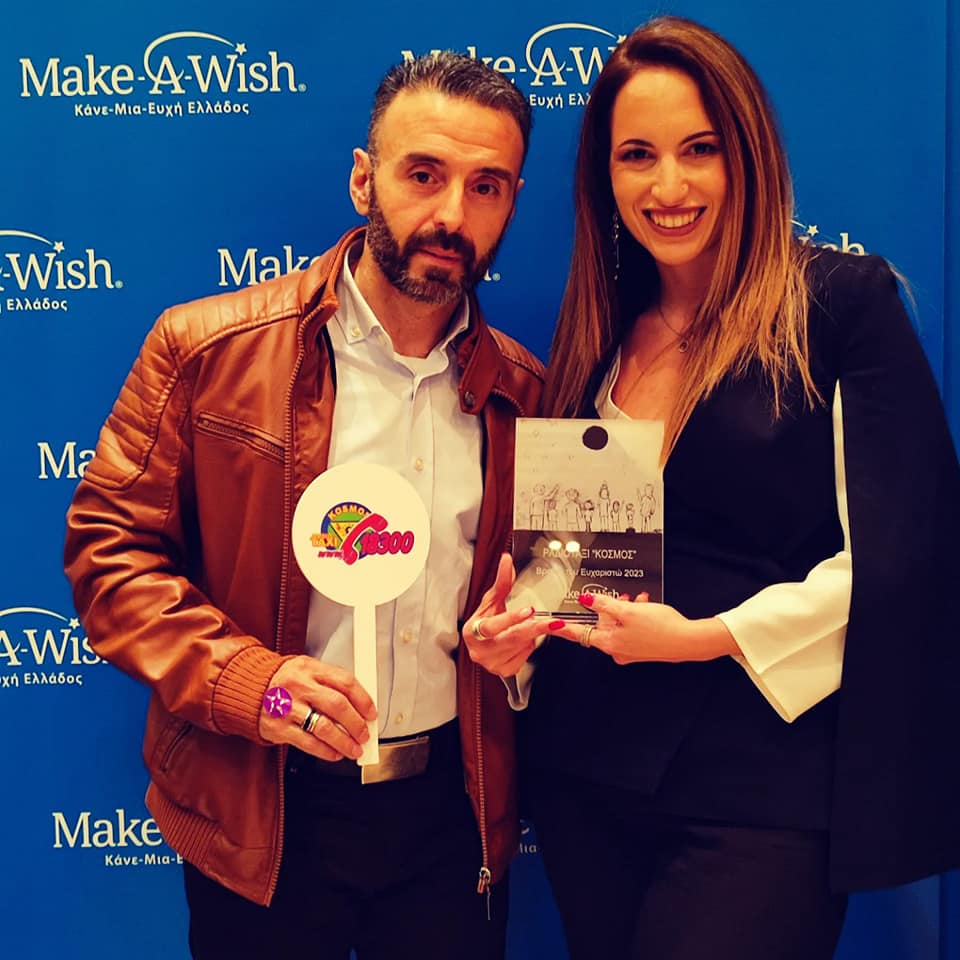 11/03/2023
At the beginning of 2022, Radiotaxi Kosmos 18300 initiated the campaign "18300 steps to a better World" in order to support organizations which are taking care children and families in need.
Make a Wish was one of these organizations. Particularly, Radiotaxi Kosmos 18300 has been assisting in granting the wishes of the children with critical illnesses, by transferring them to the location where their wish will come true.
Make a Wish honored Radiotaxi Kosmos 18300 by awarding the company for its contribution to the granting of the wishes, during the Thank you Night which took place at the Music Hall of Athens on Monday 10 March 2023.
Radiotaxi Kosmos 18300 commits to remain by the side of the children of Make a Wish.
Related posts