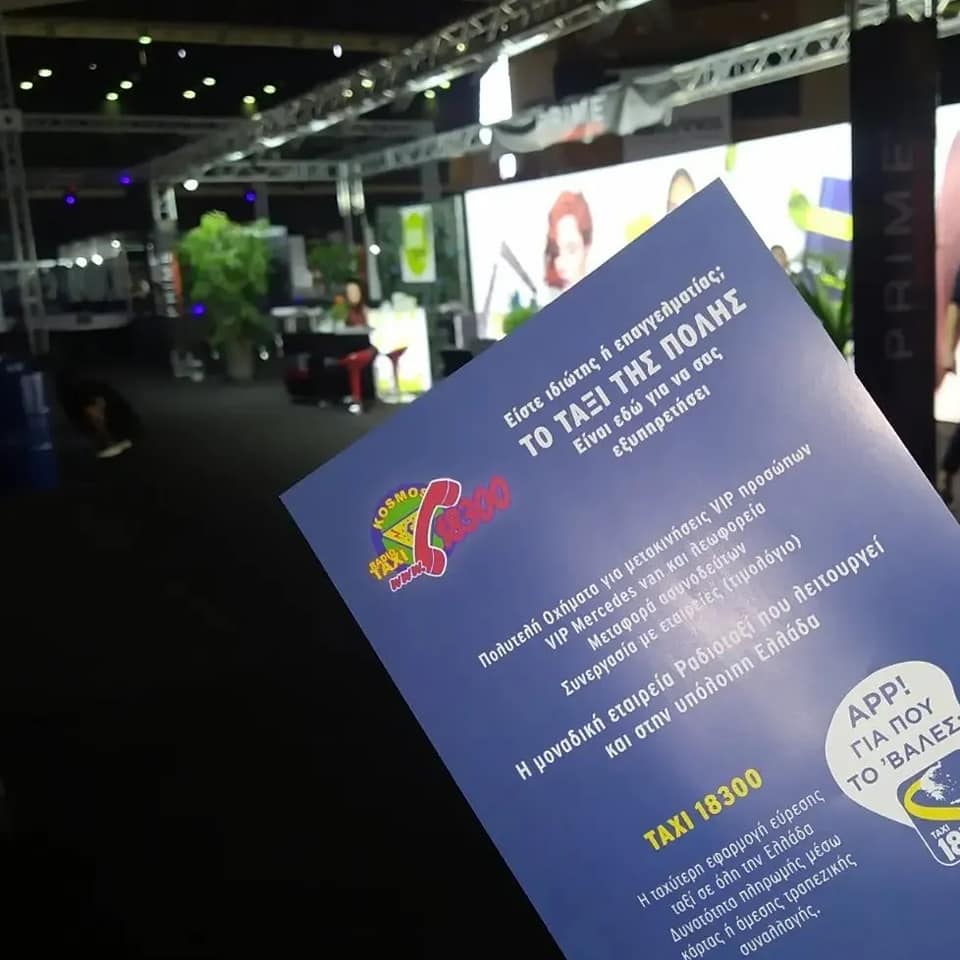 29/09/2022
Radiotaxi Kosmos 18300 will exclusively handle the transportations of the exhibitors as well as of the visitors of the exhibitions Hairprof and Syskevasia Expo, Chem/Ecolink as well as Plastica.
This is the 7th year where the Hairprof exhibition is organized. It is also the only exhibition that includes seminars, workshops as well as shows devoted to the field of hairdressing.
The exhibition is taking place at the Tae Kwon Do from October 1st to the 3rd.
The three exhibitions Syskevasia Expo, Chem/Ecolink and Plastica are taking place at the Metropolitan expo from September 30th to October 3rd.
Related posts